[RE]CREATION MOTORCYCLES: THE CONCEPT
New, reinvented and homologated vehicles
Our [re]creation process also extends to the most iconic motorcycle brands. The vehicles, starting from new Triumph and Harley Davidson bases, are completely reinvented from their bare chassis. Following these numerous transformations, the vehicles are again presented for approval to UTAC.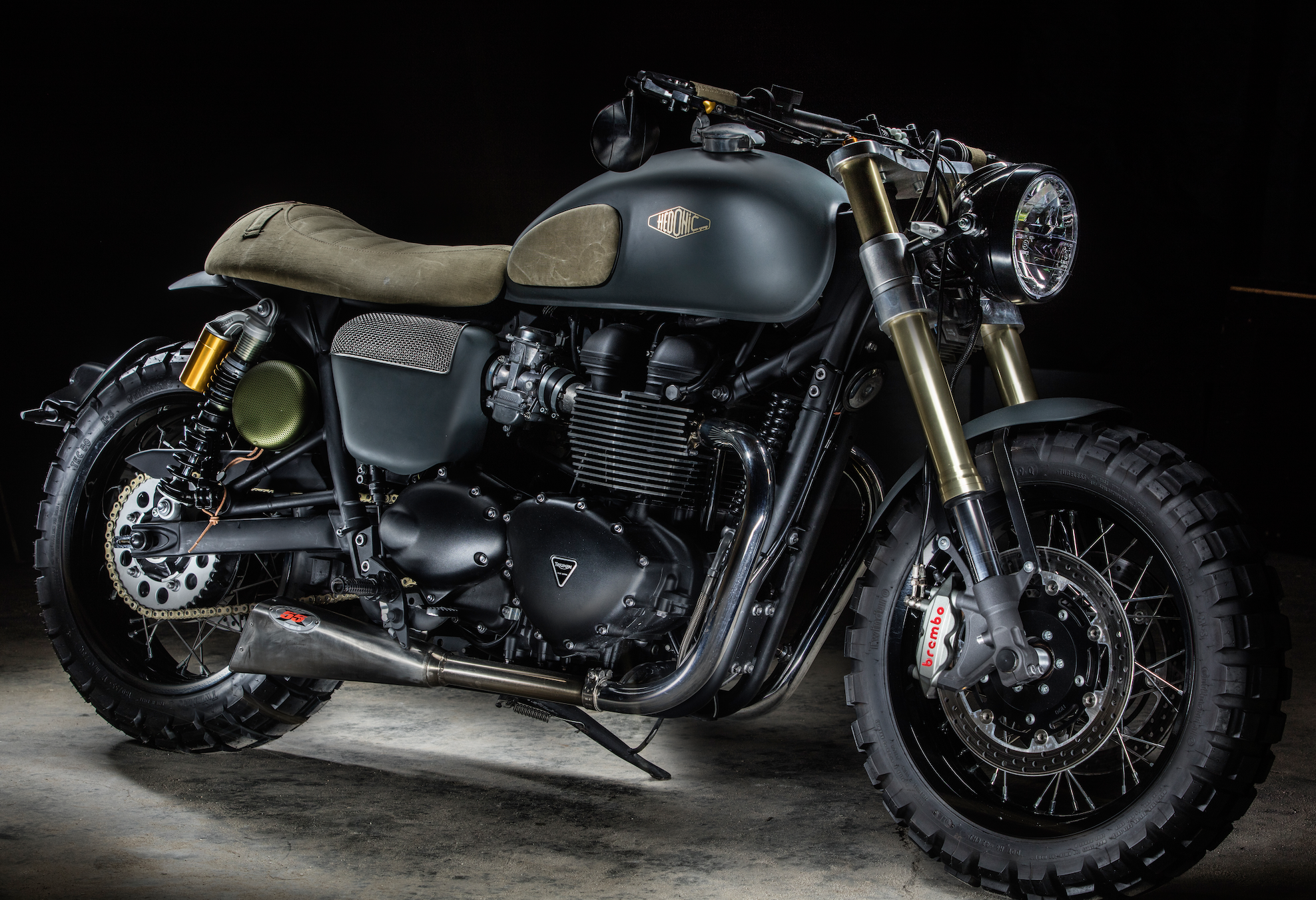 This scrambler, with its unique character, is synonymous with freedom. Fitted with all-terrain tires, a raised exhaust and a large handlebar, it is strong in its ability to go from asphalt to wide open spaces. Neo is the reflection of this versatile motorcycle, both urban, thanks to an upright riding position, and capable of taking you to the end of the world without running out of steam. More than a dozen creations have been made on this date.
NÉO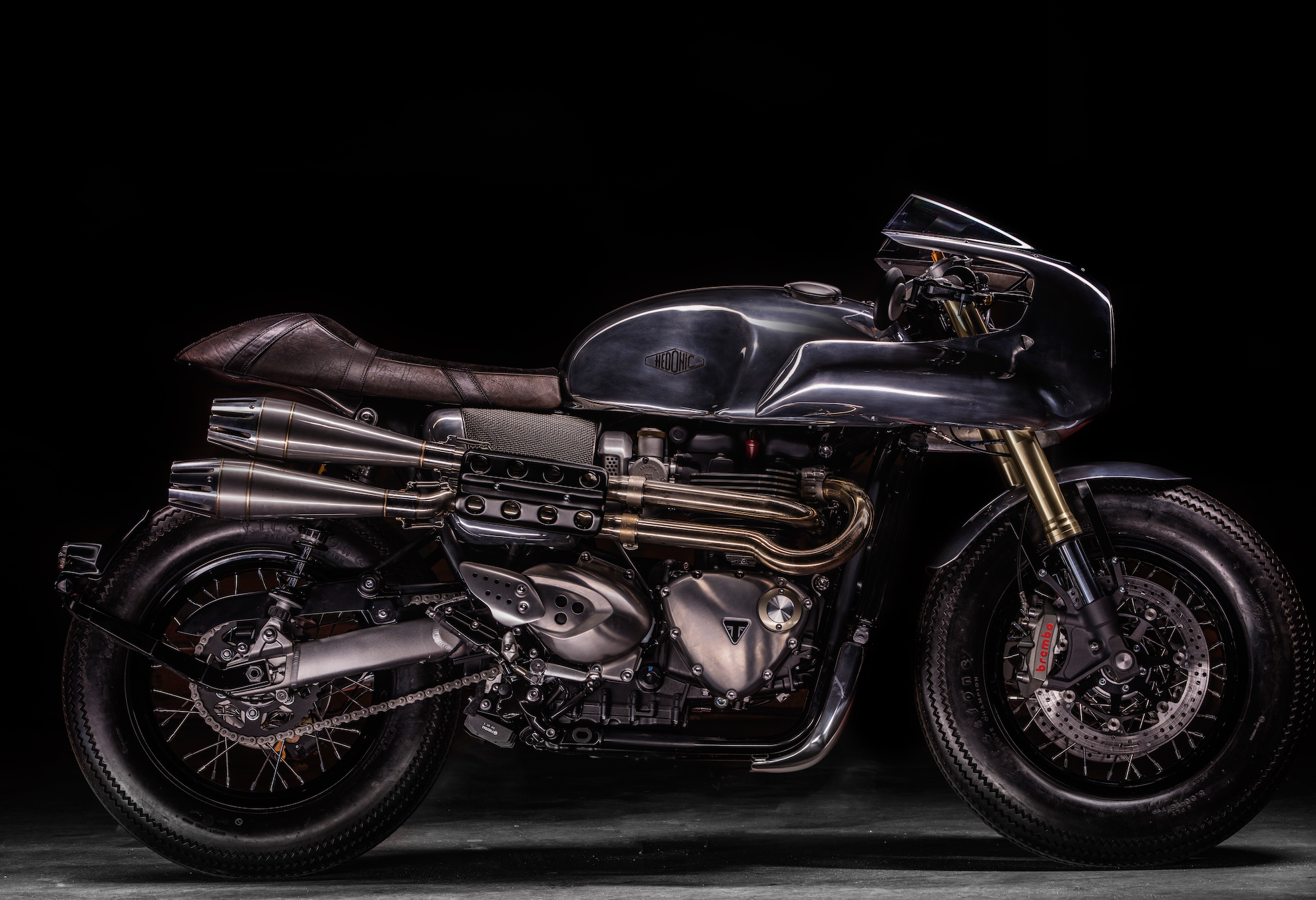 Between vintage and neo-retro, its comic book character, the styles intermingle and merge. Based on this observation, Amazing offers a free interpretation, racer-inspired. Amazing is a purely Hedonic model taken from the imagination of our design teams.
AMAZING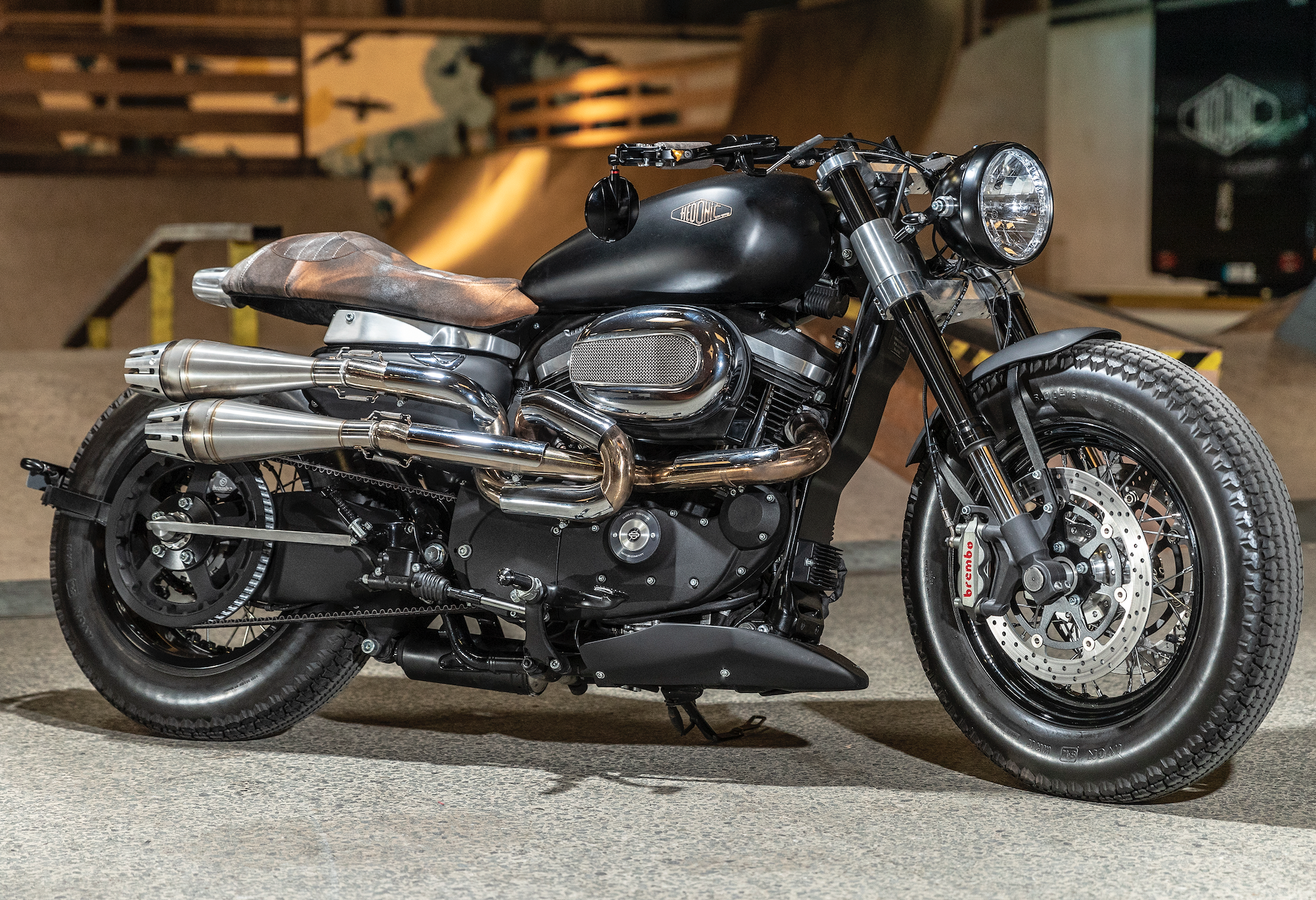 The only motorcycle in the range made on a Harley base, Stardust is the bad boy of the line with its single arm, its wide rims, its saddle decorated with graffiti and its skateboard deck.
STARDUST
The elements of the Hedonic signature
As part of our concept of [re]creation, we reinvent from new vehicles many technical elements, produced using manual know-how, which make our motorcycles absolutely unique.
Turbine exhausts
Illuminated rev counter integrated into the tank
Black cross LED headlights
Manual aluminum work
Saddlery
Commodity integrated into the handlebar.
The original exhausts are replaced by a custom-built turbine system for our motorcycles. These systems have the unique feature of having a rotating part actuated by the movement of gases.
TURBINE EXHAUSTS
The tachometer is concealed within the fuel tank in the form of an LED strip which, as the engine revs up, lights up in concert with the engine sound.
Illuminated tank tachometer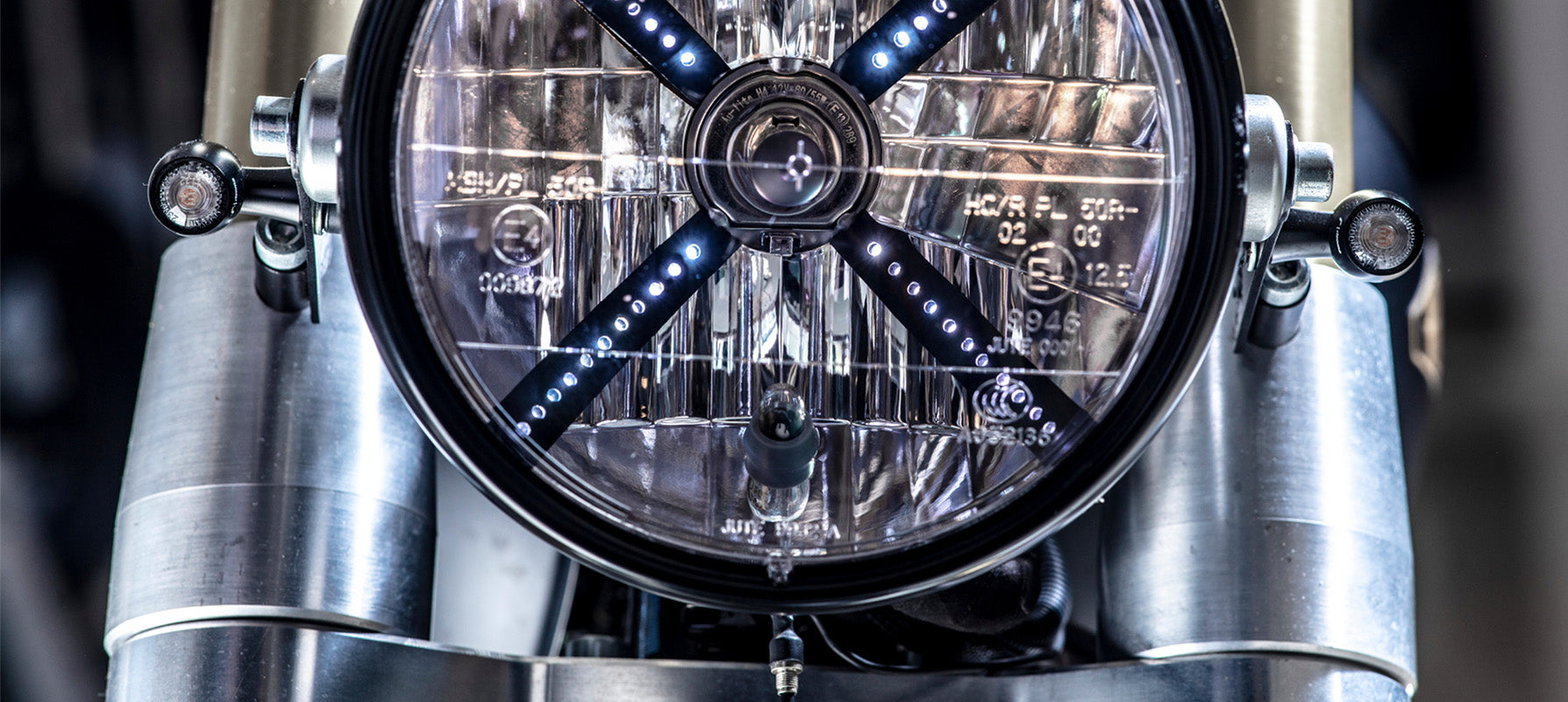 The black LED cross is reminiscent of the black tape applied to the front lights of vintage racing motorcycles
LED cross headlights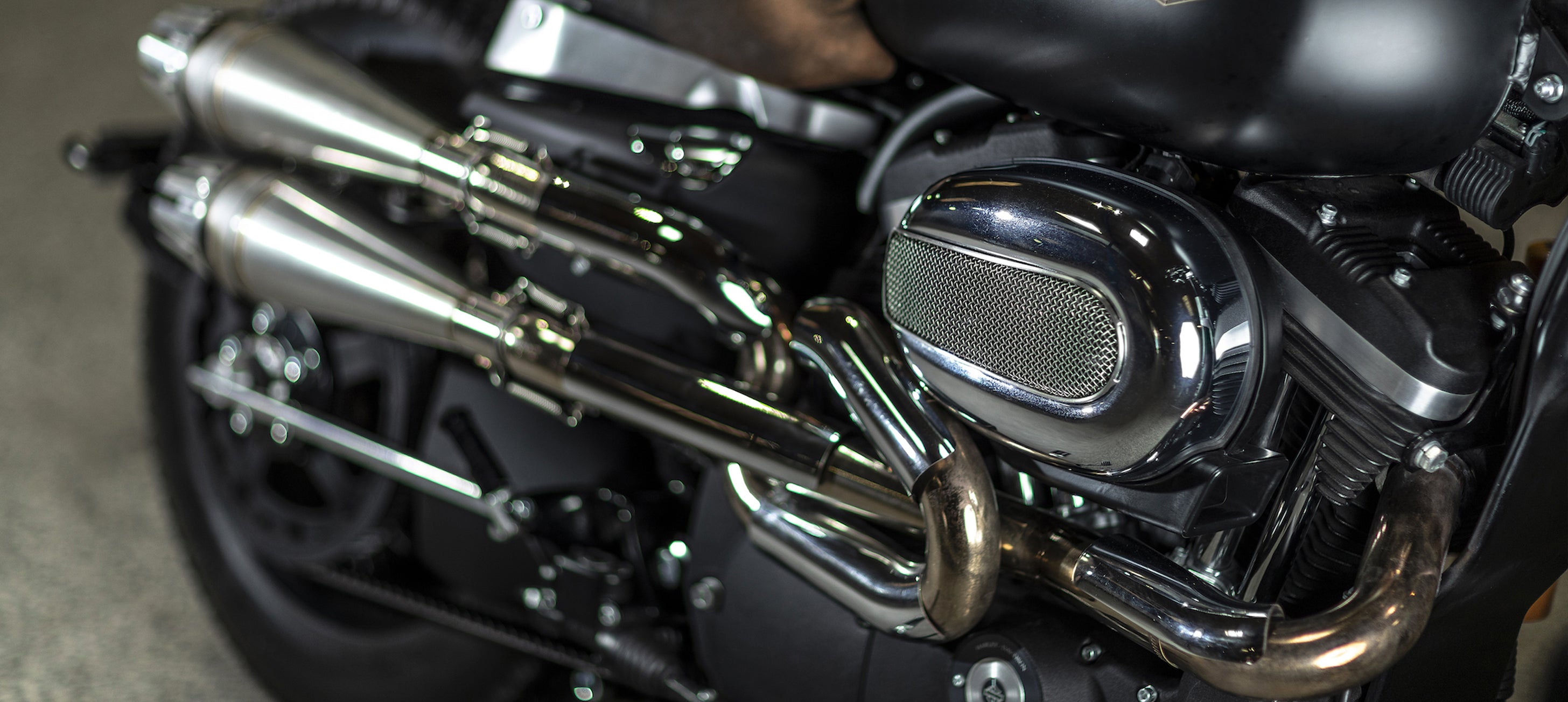 Fairing modifications and mechanical adjustments are made almost exclusively of aluminum with hand-formed parts. These are unique pieces
Manual aluminum work
Each saddle is unique, made in collaboration with various artists. The saddle, redesigned, is often adorned with shaped leather covering matching the tank, in harmony with the bodywork.
THE SADDLERY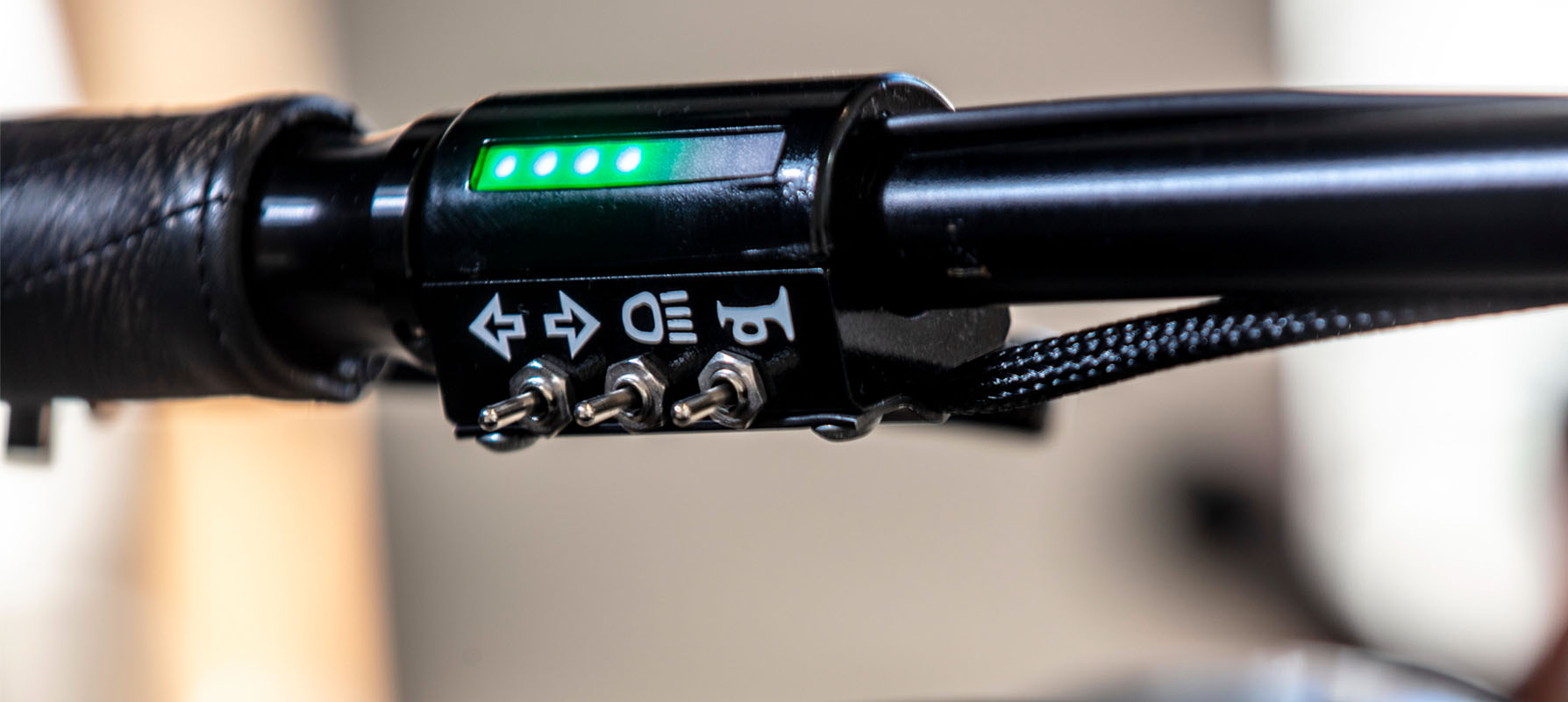 The handlebar is an original creation, refined as possible, it integrates technical elements and is supported by a fork crown cut in the mass. The minimalist controls are concealed and integrated within the handlebar itself.
Integrated handlebar controls
Contact our teams at contact@hedonic.fr to start the process.