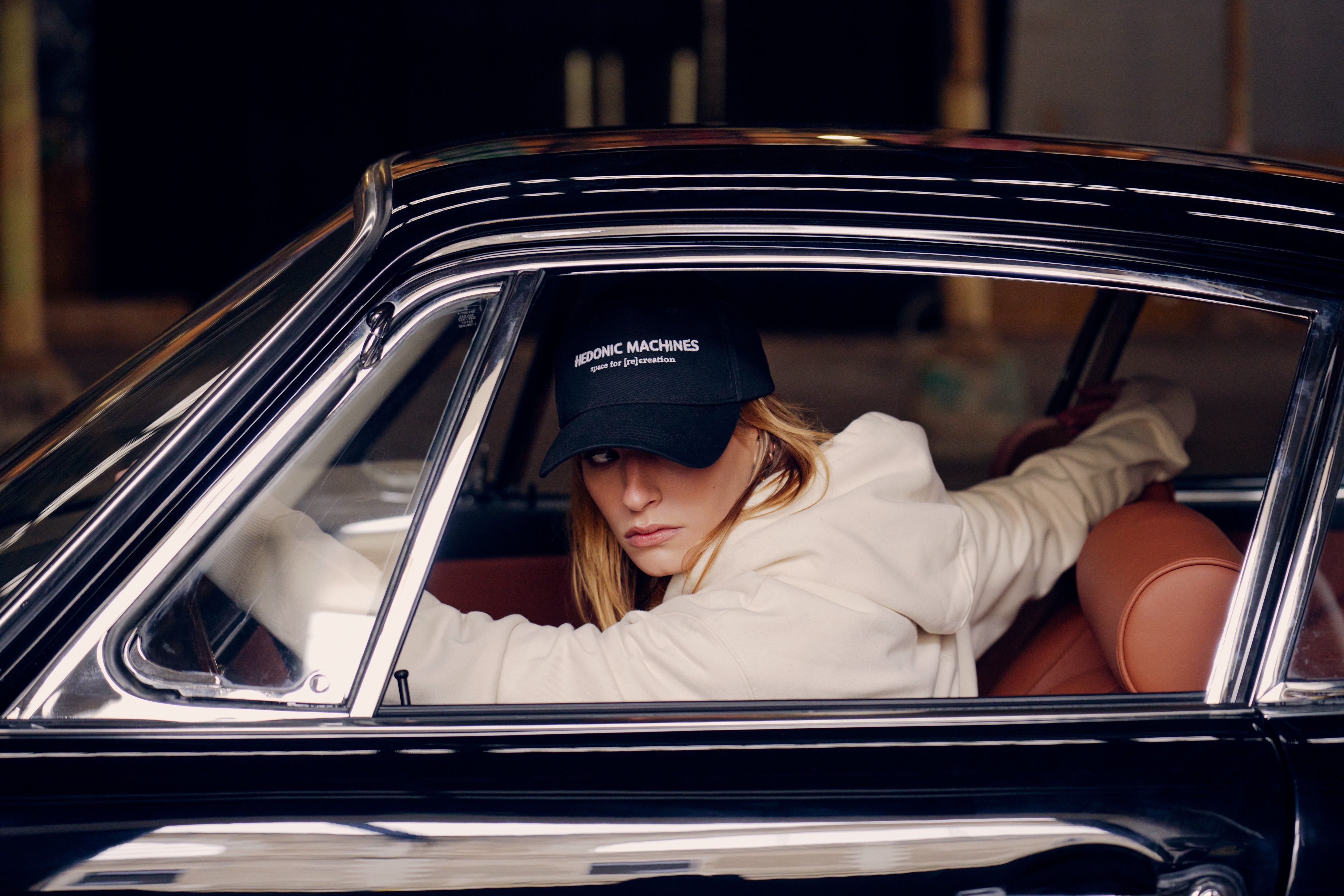 About Us
Hedonic Machines aims to offer a global and expansive recreational universe by reinventing objects that trigger intense emotions.
[RE]CREATIONAL MACHINES
Our mechanical activity, at the heart of our DNA, symbolizes the concept of [re]creation: from the rebirth of these unique machines to the pleasure provided by their driving. Our machines, combining craftsmanship and cutting-edge innovations, recall the past while being part of the future. 
Entirely redesigned in our design studio, they are then recreated from their bare frames. The body modifications are made exclusively in aluminum with hand-formed parts.

The interior has been completely revisited thanks to the exceptional know-how of our saddlers and sheet metal workers. Leather, alcantara and other noble materials mingle with aluminum reminders.  
Cutting-edge technologies, such as holograms, give a futuristic dimension to these creations that evoke the past.
[RE]CREATIONAL LIFESTYLE
Thanks to the extension of our creative universe to other objects and to collaborations with emblematic brands, we open our approach to different audiences that we aspire to bring together within a global community.
Fashion is one of the main areas through which we open our approach while transmitting the fundamentals of our identity. Our collections incorporate technical elements from our design studio or aesthetic elements linked to our brand philosophy. Designed from organic or recycled materials, they are part of our [re]creation approach.
Works of art, another favorite area, are mostly recreated from existing elements: our decorative skateboards are designed from worn boards that are reshaped and polished.
Our brand is therefore moving forward on this ambitious path, in search of new recreational spaces.